Six Sigma is a set of rules incorporating different tools and techniques that help an association build and improve its business capability. Six Sigma is established to maximize resources to the full extent with good quality, efficiency, and performance for an organization. Six Sigma aims to provide efficient quality resources reducing defects with a flexible workflow.
Yellow belts are the stage to access entry-level employees attempting to improve their world or refine as executive champions. They require a synopsis of Six Sigma and the DMAIC principle.
DMAIC is a significant part of the Six Sigma initiative, which is a data-driven quality processes strategy. Any team uses it to enhance the structural pillar of any process. The Six Sigma Yellow belt certification is aimed at people new to the Six Sigma world and willing to develop foundational knowledge.
Six Sigma Belts
The Six Sigma white belt is a course designed for beginners to provide basic concepts and methodologies of Six Sigma. It covers basics like the definition of a project, understanding a customer's needs, solving solutions, DMAIC processes, etc. Those who have a white belt have roles ranging from executives to workers at the lowest levels of the organizational chart.
The yellow belt is for those already aware of Six Sigma's basic concepts, DMAIC processes, and methodologies and who aspire to build on it. Yellow belt expertise can help with the Green belt project. They administer these projects using Plan, Do, Check, Act methodology (abbreviated to PDCA methodology).
Green belts can decipher what is to implement and build strategies to maximize resources. Green belt employees are expected to implement and develop strengths and systems to process improvement teams by analyzing solutions and participating in projects within functional areas. Their role is to develop project charter and SIPOC diagram (Supplier, Input, Process, and Output).
Black belt employees are said to be experts and agents of change who lead the team. They manage the order and procedures of a team. They have mastery of process improvement and analytical and statistical techniques and methods. Candidates are required to obtain a green belt before pursuing a black belt.
Master Black belt indicates that an individual has complete training, knowledge, and testing. They possess mastery over basics and general information about process development with additional discipline, focus, and skill. They are often adjusted by interfacing with older directors and identify potential projects.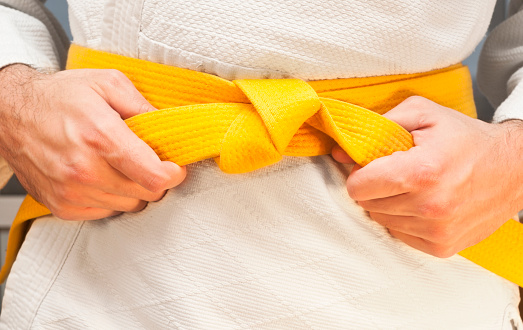 Why do you need a Yellow belt Certification?
Yellow belt expertise has knowledgeable about basic Six Sigma principles such as processes. They are more than a beginner who owns a white belt. If one aspires to win a black belt, then a strong understanding of Yellow and Green belts is necessary. So getting Yellow belt certifications would help you develop a better understanding of the required information. The certificates would validate the candidates to acquire adequate knowledge. There are quite a lot of certifications available that provide online as well as offline training and coaching. The IASCC certified Lean Six Sigma Yellow belt and Henry Harvin are some certifications available to the candidates.
One must be wondering why do they need a Certification even though they have MBA in business. Some reasons for Yellow belt certifications are:
The Yellow belt certification training takes about one week to complete. It doesn't even take a vast amount of time to learn the basics. It is also an excellent stepping stone in case you want to pursue a black belt or higher.
Yellow Belts are perfect for working on these minor improvements if they are focused in the right places and have enough quantity for a business transformation. Minor improvements add up in every industry. So Yellow belt certifications are required to gain such an orderly process.
A certification would significantly impact your resume even though you have an MBA in business. It would show the employers that you have opted for a certificate and took your time to learn about the Six Sigma principles and disciplines, including DMAIC processes. Your resume will have an excellent impression on employers allowing more guarantee for your selection.
With so much competition, employers are looking for professionals with potential skills and qualifications. Certification ensures that a candidate is qualified with a diverse skillset. So having a yellow belt certification would be a deciding factor for a higher potential salary.
Conclusion
A candidate with adequate qualifications and experience would be able to thrive in such a competitive era. Certifications certainly play an essential role in deciding your career.